A spiritual attack is a term commonly used in religious and spiritual contexts to describe a perceived assault, intrusion, or negative influence on an individual's spiritual well being or faith.
These attacks are often believed to be instigated by negative or malevolent spiritual entities or forces, and they can take various forms, including mental, emotional, and even physical manifestations.
The Nature Of Spiritual Attacks
the nature of spiritual attacks is a matter of belief and spirituality, and interpretations can vary widely among different religious and cultural traditions.
While some people may attribute various challenges to spiritual attacks, others may view them as manifestations of psychological, emotional, or physical issues.
Seeking guidance from one's faith community, spiritual leader, or mental health professional is advisable when dealing with the nature of spiritual attacks to address both the spiritual and practical aspects of such experiences.
The nature can vary across different belief systems, but some common elements include:
Temptation
Temptation is a universal human experience characterized by the internal or external allure to engage in actions or behaviors that conflict with one's deeply held beliefs, moral values, or ethical principles. It represents a struggle between one's desires and their moral or spiritual convictions
One of the most common forms of spiritual attack is the temptation to engage in sinful or immoral behavior. The aim is to lead individuals away from their faith or moral values by enticing them to make choices that are contrary to their beliefs.
Oppression
Spiritual oppression is a concept often discussed within religious and spiritual contexts, representing a condition in which individuals or communities experience the negative influence, control, or harm caused by spiritual or supernatural forces.
This condition is typically associated with the belief that malevolent spiritual entities or dark forces seek to exert power and control over an individual's life or well-being.
Spiritual oppression involves a sustained, negative influence on an individual's thoughts, emotions, or spiritual well-being. This can result in feelings of depression, anxiety, doubt, or a sense of being spiritually burdened.
Interference with Prayer and Spiritual Practices
Some individuals report difficulties in maintaining their prayer and meditation practices during spiritual attacks. They may experience distractions, doubts, or a sense of being cut off from their spiritual connection.
Nightmares and Disturbing Dreams
In some belief systems, spiritual attacks can manifest as disturbing or malevolent dreams and nightmares. These dreams are often filled with fear, darkness, or negative entities.
Physical Symptoms
In certain cases, spiritual attacks are believed to have physical manifestations, such as unexplained illnesses, fatigue, or physical sensations that are attributed to negative spiritual forces.
Doubt and Confusion
Spiritual attacks can lead to doubt about one's faith, religious beliefs, or even the existence of a higher power. This can result in a crisis of faith.
Interpersonal Conflict
Spiritual attacks can also manifest as increased conflicts and strained relationships with others, as the attacker seeks to disrupt harmony and unity within a community or family.
How To Pray When Under Spiritual Attack
Spiritual attacks can manifest in various ways, testing our faith, resolve, and inner peace. In these moments of trial, prayer becomes a powerful tool for seeking protection and strength. This comprehensive guide will walk you through how to pray during spiritual attacks and equip you with the spiritual armor to overcome them.
Acknowledgment And Surrender
When facing a spiritual attack, the first step is acknowledging its presence. These attacks can manifest as negative thoughts, anxiety, or disturbances in your life. Surrender your concerns to a higher power, understanding that divine intervention can guide you through the storm.
James 4:7 (NIV)
Submit yourselves, then, to God. Resist the devil, and he will flee from you.
Seeking Protection And Armor
In Ephesians 6:10-18, the concept of spiritual armor is discussed. Each piece of armor symbolizes protection and strength against spiritual attacks. Pray for these elements and visualize yourself being covered in the full armor of God.
 Ephesians 6:13-17 (NIV)
Therefore put on the full armor of God, so that when the day of evil comes, you may be able to stand your ground. Stand firm then, with the belt of truth buckled around your waist, with the breastplate of righteousness in place, and with your feet fitted with the readiness that comes from the gospel of peace. In addition to all this, take up the shield of faith, with which you can extinguish all the flaming arrows of the evil one.
Repentance And Cleansing
Spiritual attacks often exploit weaknesses, such as unresolved sins or guilt. Pray for forgiveness and cleansing, recognizing that God's grace is greater than any sin. Approach this with a sincere heart, and you'll find relief from spiritual burdens.
1 John 1:9 (NIV)
If we confess our sins, he is faithful and just and will forgive us our sins and purify us from all unrighteousness.
Affirmation Of Identity In Christ
Your identity as a child of God is a powerful defense against spiritual attacks. Pray to affirm your identity and your authority in Christ. Recognize that you are redeemed by the blood of Jesus and that no spiritual attack can overcome this truth.
1 Peter 2:9 (NIV)
But you are a chosen people, a royal priesthood, a holy nation, God's special possession, that you may declare the praises of him who called you out of darkness into his wonderful light.
Prayer For Strength And Courage
Prayer provides the strength and courage needed to confront spiritual attacks. Ask for the determination to stand firm in your faith, trusting in God's power to guide you through adversity.
Psalm 27:1 (NIV)
The Lord is my light and my salvation whom shall I fear? The Lord is the stronghold of my life of whom shall I be afraid?
Invoking Divine Intervention
Pray for God's intervention in your situation. Request His deliverance and protection, trusting in His wisdom and guidance to navigate the challenges of a spiritual attack.
Psalm 34:17-18 (NIV)
The righteous cry out, and the Lord hears them; he delivers them from all their troubles. The Lord is close to the brokenhearted and saves those who are crushed in spirit.
Binding And Rebuking The Enemy
Use the power of prayer to bind and rebuke the forces of evil. In the name of Jesus, declare their powerlessness and command them to leave your life. Your faith and prayerful authority will drive these negative entities away.
Luke 10:19 (NIV)
I have given you authority to trample on snakes and scorpions and to overcome all the power of the enemy; nothing will harm you.
Cultivating A Spirit Of Discernment
Seek the wisdom of discernment in prayer to recognize deceitful spiritual influences. Pray for clarity and insight to discern God's will and make wise decisions amidst the chaos of a spiritual attack.
Hebrews 5:14 (NIV)
But solid food is for the mature, who by constant use have trained themselves to distinguish good from evil.
Request For God's Peace And Comfort
During spiritual attacks, fear and anxiety can consume you. Pray for God's peace and comfort to calm your soul. Know that His presence is your refuge in turbulent times.
Philippians 4:6-7 (NIV)
Do not be anxious about anything, but in every situation, by prayer and petition, with thanksgiving, present your requests to God. And the peace of God, which transcends all understanding, will guard your hearts and your minds in Christ Jesus.
Gratitude And Praise
Gratitude and praise are powerful weapons against spiritual attacks. Express your thanks for God's protection, love, and faithfulness. Engage in worship and praise, reinforcing your connection with the divine.
Psalm 100:4 (NIV)
Enter his gates with thanksgiving and his courts with praise; give thanks to him and praise his name.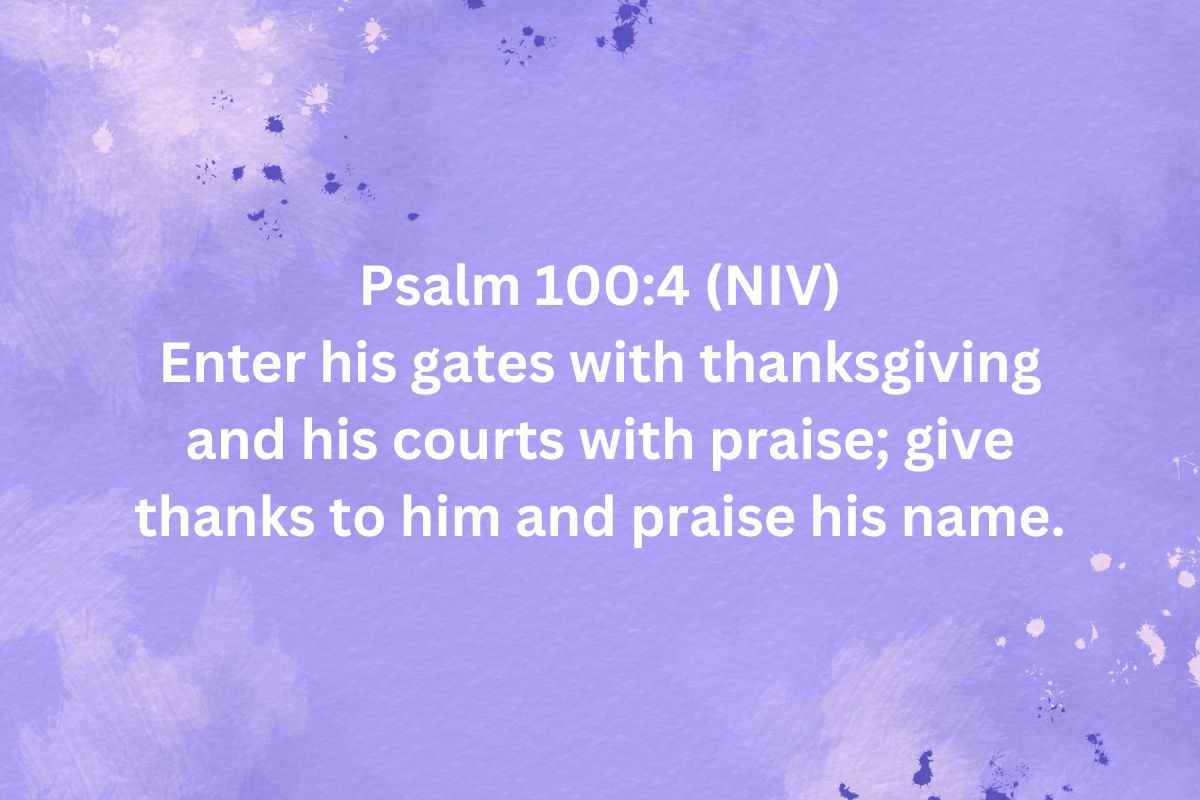 Conclusion
Praying during spiritual attacks is a transformative process that strengthens your faith and offers protection in times of need. Use the guidance provided in this comprehensive guide to navigate these challenges, and remember to personalize your prayers to your unique circumstances. With faith and prayer, you can find the resilience and protection needed to overcome spiritual attacks and emerge stronger in your spiritual journey. Trust in God's promises, and you will overcome.